How much should and does it cost to build a modern garden?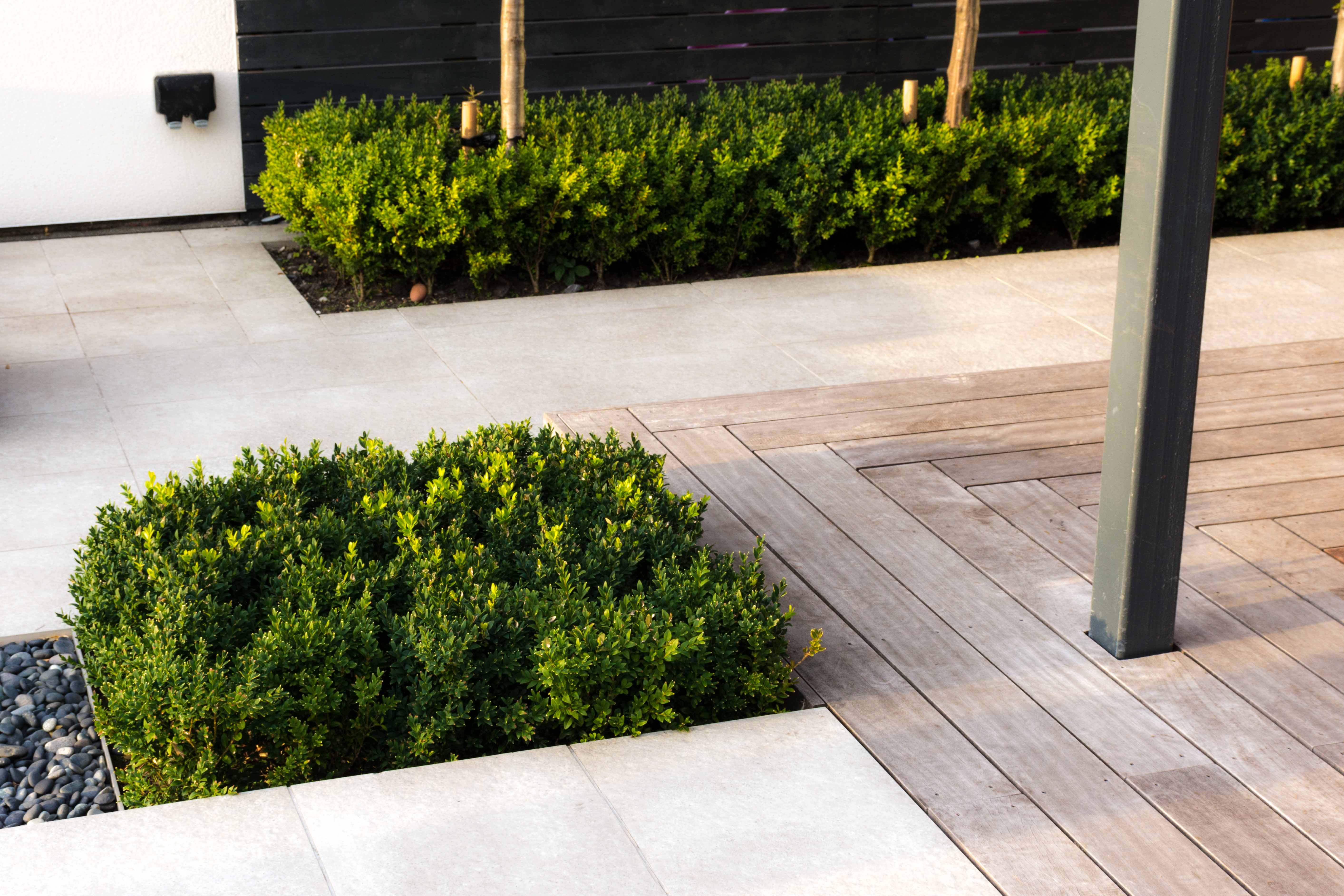 Now there's a question! As a designer I'm always trying to stretch the clients budget. Not because I want to make as much money out of the client as I can, quite the opposite. I don't really see any of it. I do so because you don't actually "see" that much for money these days, a lot of it's in the ground or in labour costs. Materials are more expensive and let's face it, Landscaping has come a long way in the last 10 years. Processes are more challenging/demanding and good landscapers are making sure that your garden lasts for years to come and isn't, like in some of the past decades shocking TV garden makeover programmes, going to need ripping up in a couple of years do to shoddy jobs.
I'm also stretching your budget to make your garden as exciting as I can. If you love landscapes you want your work to be as good as it can and as a service provider I want happy clients.
I'm sure there are garden designers and landscapers out there that can do a job half the price of what me and my guys do, I have work with some in the past. It may seem like excellent value for money but I assure you it's not. 'If it's worth doing it's worth doing properly' to use a cliche, but it's true. Gardens are a huge investment and if I was spending £15 000 - £150 000 on my garden I'd want to know that my money was well invested.
So how much exactly. Well that's an impossible question to answer as each project has so many variations. On average a small garden can cost between £150 and £350 per square metre. Large gardens tend to be a little more economical averaging £100 - £250 per square metre. There are lots of tricks I have up my sleeve to help get the installation cost down if required but in my experience whenever the client is faced with the budget or the luxury option they choose the latter most of the time.
R

obert Hughes
Garden Design


Robert Hughes Garden Design
Robert Hughes Garden Design